Enjoy a Flavorful Nicotine Experience Wherever You Go
Nicotine Designed for Your Lifestyle
Made with Zero Tobacco Nicotine®, Juice Head Pouches® offer adults a premium, flavor-packed way to discreetly enjoy nicotine anytime, anywhere.
Take your nicotine enjoyment to the next level with our bold, fruit-flavored nicotine pouches today!
Why Limit Yourself to Just One Flavor
Stock Up & Save with Special Bundle Deals
Whether you're a first-time customer looking to try the full line up or you just wanna stock up and save, we've got you covered! Grab a bundle today and experience the Juice Head difference!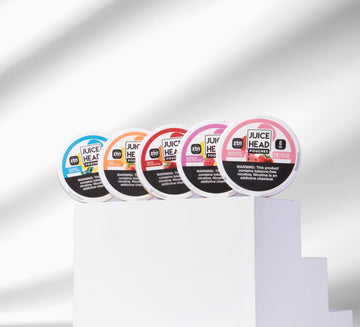 Real Feedback from Customers Just Like You
What People Are Saying
Delicious and satisfying!
"I've been dipping for 17yrs and this stuff really helped me start on a new journey. I would definitely recommend to anyone."
Raymond B.
Verified Customer
10 out of 10
"Ive never really been a fan of nic pouches but these are the best ive tried 10 outta 10 on the flavor an they are a nice sized pouch"
Marcus S.
Verified Customer
Great product!
"Mango strawberry is my favorite flavor of the best pouches on the market. I've tried all the others and the Juice Heads really stand out. They last longer and have substantial nicotine kick. I have zero cigarette cravings using these."
Juice Head is one of my favorites!
"Juice Head pouches are one of my favorite brands. I like all of their flavors. This one has to be my favorite out of the group. I have tried it in 6 mg and 12 mg."
Roger W.
Verified Customer
Flavor town!
"In my opinion, these have the best flavor and just the right amount nicotine."
Rachel J.
Verified Customer
Amazing Flavor!
"The juice heads are my new favorite nicotine pouch. They have way more flavor than any other brand I have tried. The peach pineapple is so good I just ordered it again."
Bryan D.
Verified Customer
Pure Perfection
"This is my new everyday all day use product. It's perfect and genuinely better than all the other brands I've tried (basically everything on this website). I'm going to experiment more with the flavors this company offers."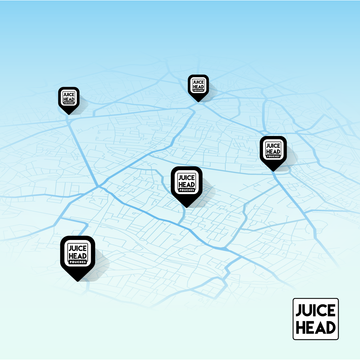 Explore Our Store Locator
Find Juice Head Pouches® at a Store Near You
Looking for Juice Head Pouches at a local retailer in your area? We've got you covered! Explore our Store Locator to find Juice Head Pouches® at thousands of retailers across the U.S.