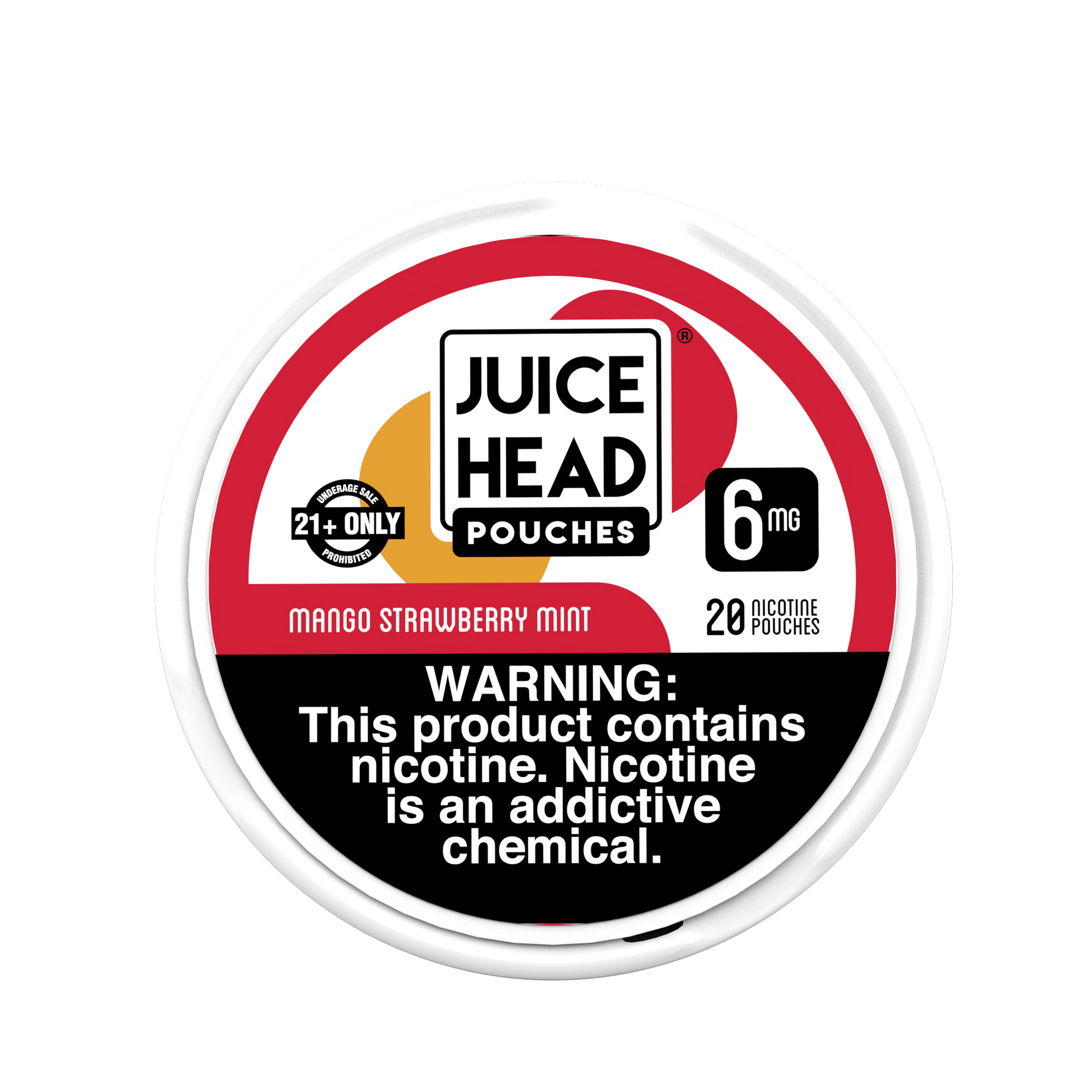 JUICE HEAD POUCHES - Mango Strawberry Mint
$4.49
Excludes excise tax.

Learn More >

Due to state regulations, we are required to collect excise tax in the following states: UT, OK, NJ, NJ, NV, ME, GA, CO, and CA. Other states not listed do not require excise tax. Learn more about excise tax rates here: https://pouches.juicehead.co/pages/excise-taxes

X
Select Your Quantity
Stock Up & Save Up to 25% Off | Mix & Match with Other Flavors
Buy 5 ($4.04/can)
$20.20

10% Off
Buy 10 ($3.82/can)
$38.20

15% Off
Buy 25 ($3.59/can)
$89.75

20% Off
Buy 50 ($3.37/can)
$168.50

25% Off
JUICE HEAD POUCHES - Mango Strawberry Mint
Great!
Juice heads have great flavor and a lot to choose from. Just wish they had a lower milligram than six but all in all their products are awesome.
Average
Does the job but not particularly one of my favorite flavors.
One of my favorites
Totally reminded me of the old frutopia drink I had all the time. Definitely recommend these ones
JUICE HEAD POUCHES - Mango Strawberry Mint
Love it
The best flavors at a great price fix to place a nuther order write now!!!
Best flavor they have
This is by far the best flavor they have love these
Great follow up to the Watermelon Strawberry Mint
Tried this one out after, and loved it. Hard to decide what to order next between the two
 Satisfy your taste buds and enjoy flavorful nicotine satisfaction with Juice Head Mango Strawberry Mint Nicotine Pouches. Made with Zero Tobacco Nicotine® (ZTN), Juice Head Mango Strawberry Mint Pouches are available in two nicotine strengths (6mg and 12mg) and offer adult users a flavorful, discreet, and smoke-free way to enjoy nicotine satisfaction anytime, anywhere.
Made with Zero Tobacco Nicotine

20 Pouches Per Can
Looking for a larger option? Check out our Mango Strawberry Mint 5-Can Sleeve