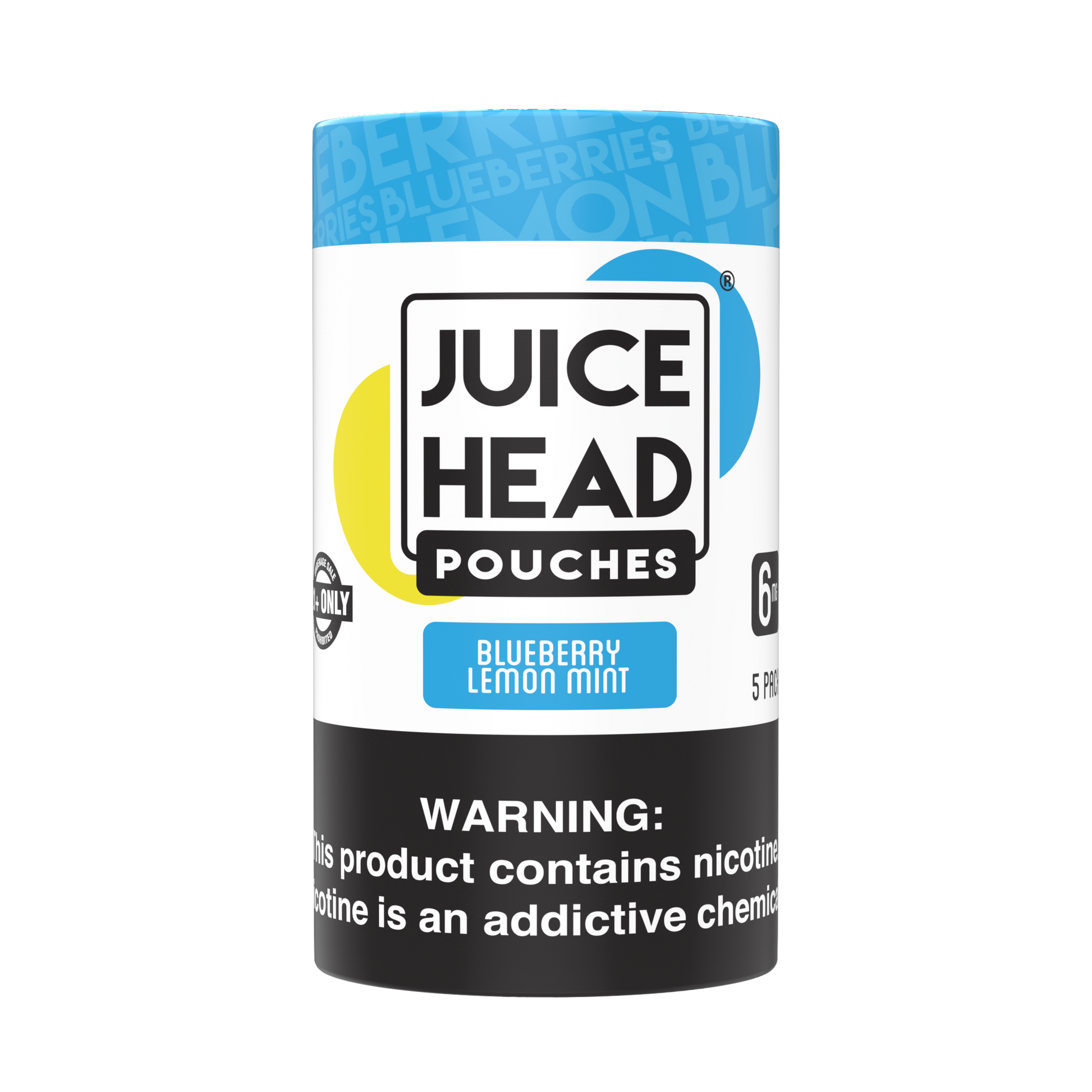 JUICE HEAD POUCHES - Blueberry Lemon Mint - 5-Pack
$21.99
Excludes excise tax.

Learn More >

Due to state regulations, we are required to collect excise tax in the following states: UT, OK, NJ, NJ, NV, ME, GA, CO, and CA. Other states not listed do not require excise tax. Learn more about excise tax rates here: https://pouches.juicehead.co/pages/excise-taxes<

X

/span>
Select Your Quantity
Stock Up & Save Up to 30% Off | Mix & Match with Other Flavors
Buy 1 ($21.99/sleeve)
$21.99
Buy 2 ($18.69/pack)
$37.38

15% Off
Buy 5 ($17.59/pack)
$87.95

20% Off
Buy 10 ($16.49/pack)
$164.90

25% Off
Buy 20 ($15.39/pack)
$307.80

30% Off
Never received it
I actually never received a shipment.
Juice head pouches
These are the best pouches on the market hands down, the 12 Millies just hit Diffy and I love the upper deckie flavors you got 💯💪🏻 CEOCheddy put me on too these things btw dudes a legend
5 out of 5 stars all around!
Flavor. Check. Quality. Check. Brand Rep. Check. Juice Head really hit a home run with these!
Great product, amazing flavor
Blueberry Lemon is my favorite ejuice flavor from Juice Head, so definitely had to try their pouches and I was definitely impressed. Well done team!
Delicious and satisfying!
I've been dipping for 17yrs and this stuff really helped me start on a new journey. I would definitely recommend to anyone.
Overall I'm pretty satisfied
Nicotine quality was great but flavor was a little strong for my liking, but that's just my personal preference. Will definitely try some of the other flavors!
Sleeves are the way to go!
Really can't get enough of these so I'm glad you offer larger size options and bulk deals!
Take your nicotine satisfaction to the next level and enjoy a burst of high-impact flavor with Juice
Head Blueberry Lemon Mint Nicotine Pouches. Made with Zero Tobacco Nicotine® (ZTN), Juice Head Blueberry Lemon Mint Pouches are available in two nicotine strengths (6mg and 12mg) and offer adult users a flavorful, discreet, and smoke-free way to enjoy nicotine satisfaction anytime, anywhere.
Made with Zero Tobacco Nicotine

20 Pouches Per Can

5 Cans Per Sleeve