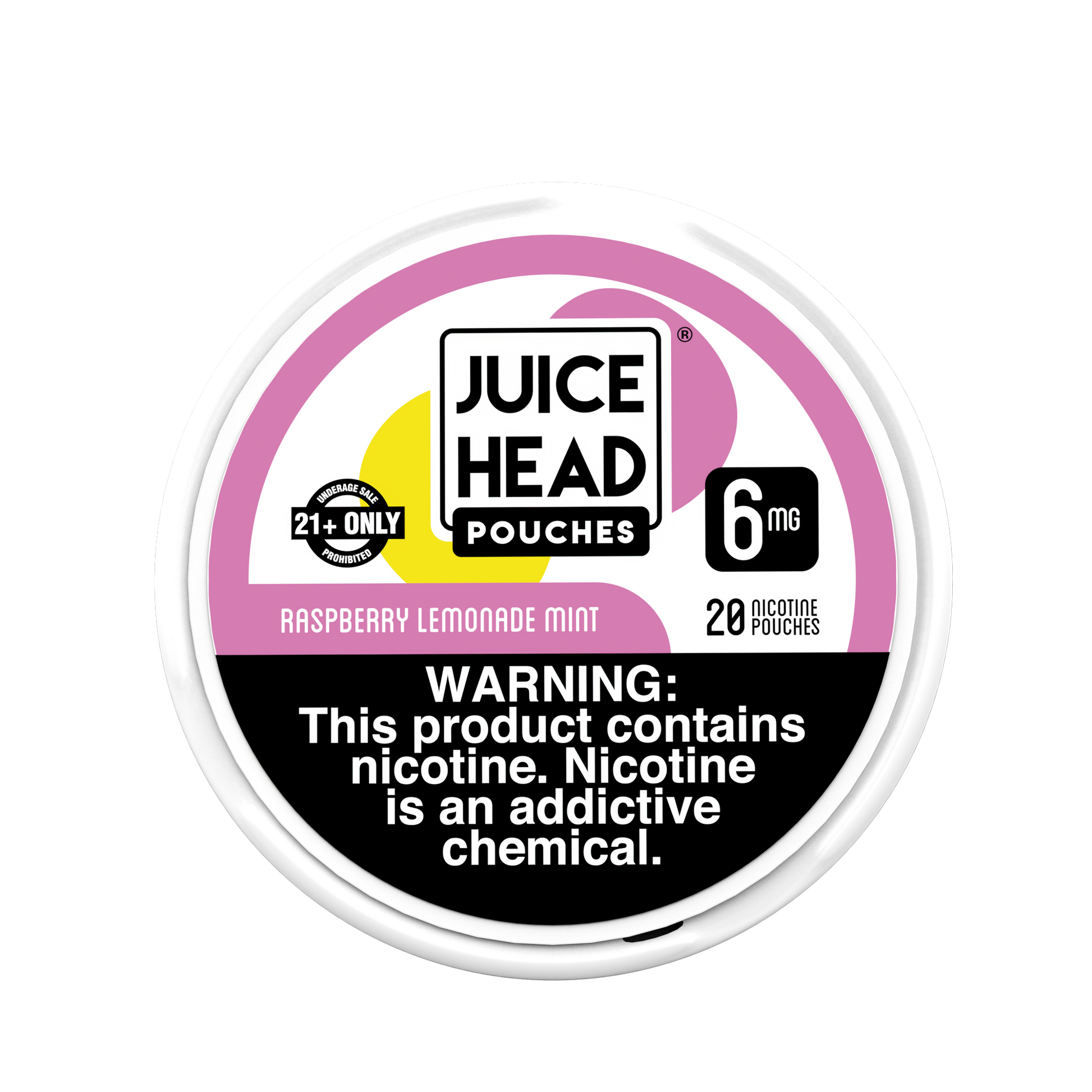 JUICE HEAD POUCHES - Raspberry Lemonade Mint - 5-Pack
$21.99
Excludes excise tax.

Learn More >

Due to state regulations, we are required to collect excise tax in the following states: UT, OK, NJ, NJ, NV, ME, GA, CO, and CA. Other states not listed do not require excise tax. Learn more about excise tax rates here: https://pouches.juicehead.co/pages/excise-taxes<

X

/span>
Select Your Quantity
Stock Up & Save Up to 30% Off | Mix & Match with Other Flavors
Buy 1 ($21.99/sleeve)
$21.99
Buy 2 ($18.69/pack)
$37.38

15% Off
Buy 5 ($17.59/pack)
$87.95

20% Off
Buy 10 ($16.49/pack)
$164.90

25% Off
Buy 20 ($15.39/pack)
$307.80

30% Off
A refreshing difference from other options
After alternating between on and zyn for the last 5 years, I'm pleased to have found an option that's unlike anything else out there. Flavor is a great difference and quality is top notch.
Please come out with more flavors!
I've tried all 5 flavors and can't get enough of them! Raspberry lemonade is my favorite and I recommend it to everyone who uses nicotine!
Very satisfied!
I've been driving 20 min to the only gas station in my area that carries these and am so glad you guys are now selling online!
Very refreshing!
Definitely love the flavor! It can be a little too strong at times, but I think its a good option to add to my mix
Perfect flavor for summer!
I tried Blueberry Lemon and Raspberry Lemonade. Both were great, but Raspberry Lemoande was defnitely my go-to! Looking forward to trying more of ya'lls flavors!
Enjoy a blast of refreshing raspberry lemonade flavor and a hint of cool mint with Juice Head Raspberry Lemonade Mint Nicotine Pouches. Made with Zero Tobacco Nicotine® (ZTN), Juice Head Raspberry Lemonade Mint Pouches are available in two nicotine strengths (6mg and 12mg) and offer adult users a flavorful, discreet, and smoke-free way to enjoy nicotine satisfaction anytime, anywhere.
Made with Zero Tobacco Nicotine

20 Pouches Per Can

5 Cans Per Sleeve